A garden that features a lot of conifers, like our Tiny Tower® Dwarf Alberta Spruce, Green Tower® Boxwood, or Tiny Tower® Arborvitae, turns into a decorator's paradise in winter. Gather evergreen branches, fresh herbs, flowers, fruits, leafy branches, and berries to make fresh, simple, and chic winter holiday decorations for every corner of your home.
This pagoda-inspired garland made from cedar and olive branches framing a mirror looks pretty advanced. Although it's actually just bundles of overlapping boughs.
From the simplest gestures of a snippet of greenery on a package to a sumptuously decked out sideboard. Here are a few of our favorite ideas for bringing the outside in this winter.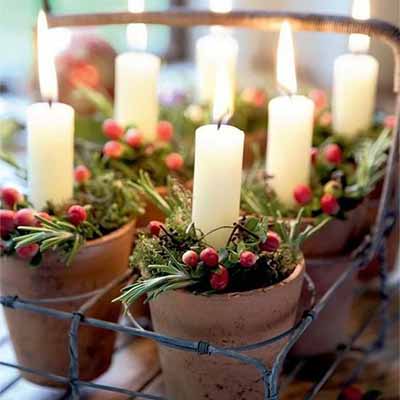 Small Gestures
Miniature terra cotta pots are ideal foils for natural decorations. A scoop of soil holds white tapers in place, topped with snippets of fresh rosemary and bright red holly berries. Slipped into a milk bottle carrier and placed on a table or used individually as place settings. What a charming way to bring the garden indoors.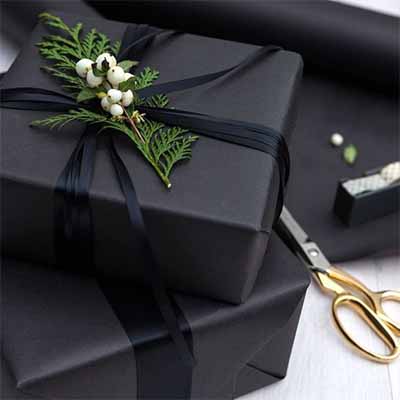 If Santa Were Nate Berkus…
Black, white, and green. A classic combination anytime of year, but one that's so unexpected for wrapping gifts during the winter holidays. Sophisticated, but also clean and organic. This is just black paper festooned with a bundle of Bright Fantasy™ Snowberry and a conifer sprig. All tied up with yards of black ribbon.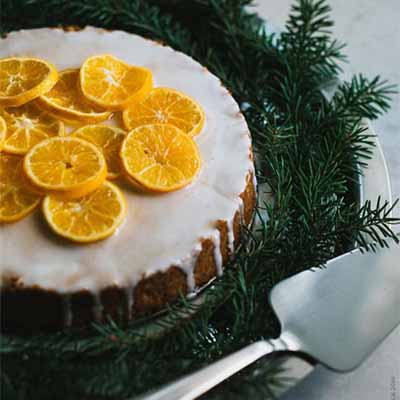 So "Martha" (but so simple, too)
Evergreens have been a part of winter festivals since ancient times. They represent hope for the return of spring, and transform the plain to the lavish and lush. Even a classic dessert like this glazed cake feels more special with a ring of cut greenery. For instance, try this balsam fir tucked around it. Recipe here.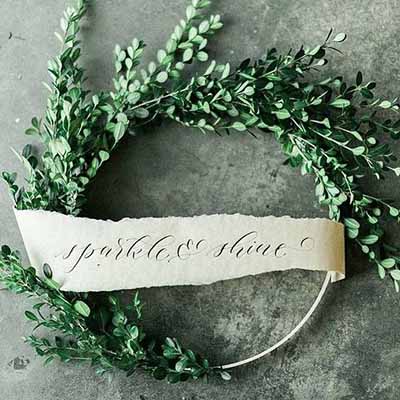 Ring in the Season
Boxwoods are under-appreciated for winter decorating. They have a Ye Olde English effect that's right for the season. Cut branches dry well, keeping their color if out of direct sunlight. This wreath is a clutch of clippings wired to an embroidery hoop. With a paper banner announcing the theme of the season.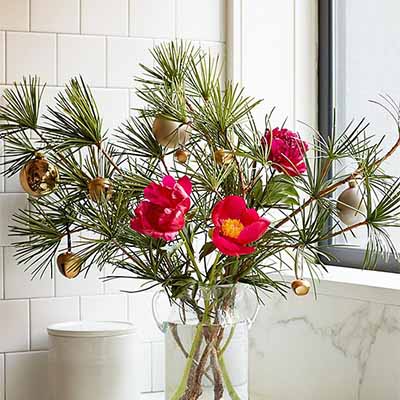 Winter Flowers
In warmer regions of the country, it's not unusual to find roses and camellias in bloom around the holidays. These flowers take on a more seasonal vibe when tucked into a vase filled with cut branches of conifers. For instance, these Japanese pine. A few ornaments add a bit of sparkle. Any red flower will do!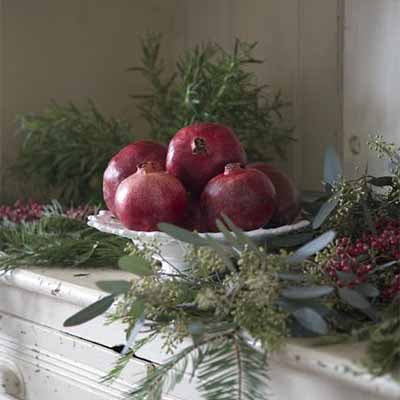 Add Quick Charm
This narrow sideboard has been transformed from service to sensational. This is done by adding a centerpiece of fresh pomegranates (so easy to grow your own!) in a pedestal bowl. Then tucking a variety of cut greens all around. Look around the house for places that can be dressed to thrill.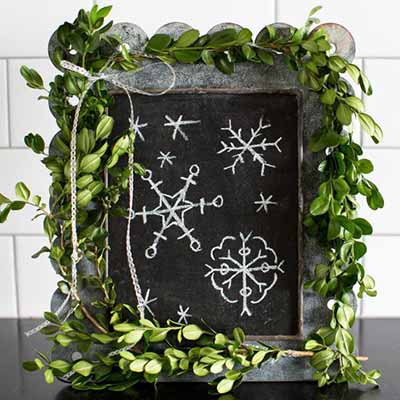 You're So Etsy!
If you find any blank canvas that can be transformed with a coat of chalkboard spray paint to be irresistible. You'll love this idea. Spray the cardboard backing of a store-bought picture frame. Then make it holiday with sprigs of Green Beauty boxwood and a bit of ribbon.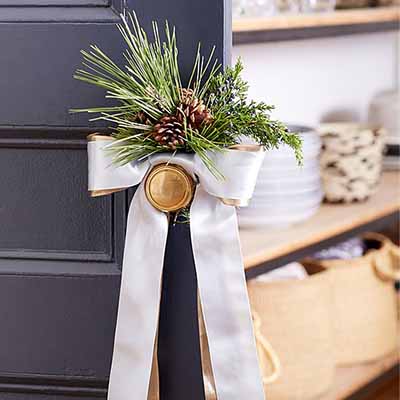 Grow These Conifers for Choice Clippings